Latinstock México – Lo Mejor de Reuters
Lo mejor de Reuters del 10 al 17 de junio de 2016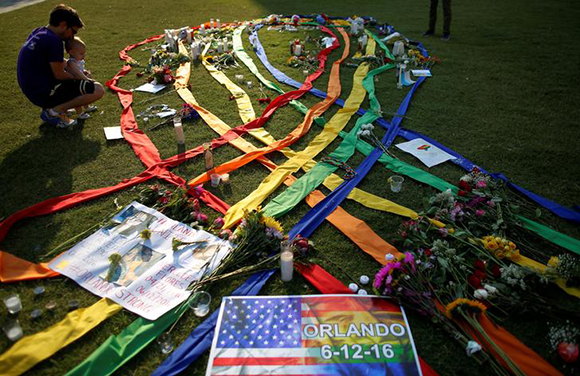 Nick Tucciarelli and his daughter Campbell visit a vigil for the victims of the shooting at the Pulse gay nightclub in Orlando, Florida, USA. June 14, 2016
.
Photo by Jim Young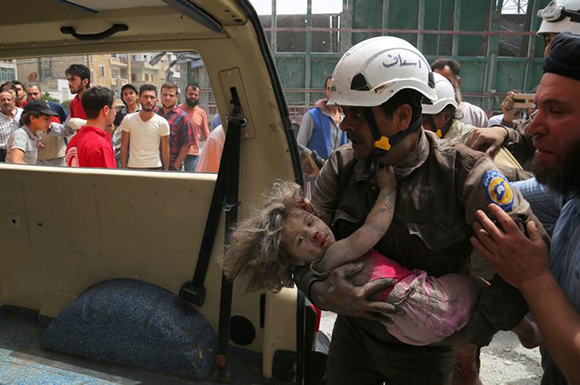 A civil defence member transports an injured girl into an ambulance after an airstrike in the rebel-controlled city of Idlib, Syria. June 15, 2016.
Photo by Ammar Abdullah
Men try to put out a fire at a market hit by air strikes in Idlib city, Syria. June 12, 2016
Photo by Ammar Abdullah
A man cleans a damaged room with a picture of Syria's president Bashar al-Assad after a suicide and car bomb attack in south Damascus Shi'ite suburb of Sayeda Zeinab, Syria. June 11, 2016

.
Photo by Omar Sanadiki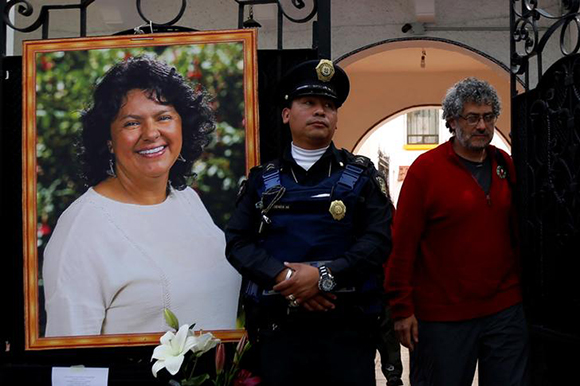 Activist Gustavo Castro Soto, witness to the March 3 fatal shooting of activist Berta Caceres, leaves the Embassy of Honduras during a demonstration in demand for justice for the murder of environmental rights activist Berta Caceres in Mexico City, Mexico. Date Imported June 15, 2016.
Photo by Edgard Garrido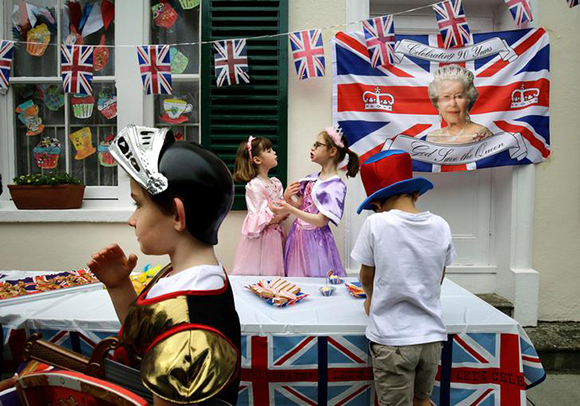 Children at L'Ecole des Petits bilingual primary school celebrate Queen Elizabeth's 90th birthday in London, England. June 10, 2016.
Photo by Kevin Coombs
A Guardsman faints at Horseguards Parade for the annual Trooping the Colour ceremony in central London, England. June 11, 2016.
Photo by Dylan Martinez
Cyclists participate in the World Naked Bike Ride, which organisers say is a protest against reliance on cars and oil, on Westminster Bridge London, England. June 11, 2016.
Photo by Luke MacGregor
Souad Hamidi, 19, removes the niqab she said she had been forced to wear since 2014, after U.S.-backed Syria Democratic Forces took control of her village Am Adasa in northern Syria from Islamic State fighters, in the outskirts of Manbij, Aleppo province, Syria. Date imported June 16, 2016.
Photo by Rodi Said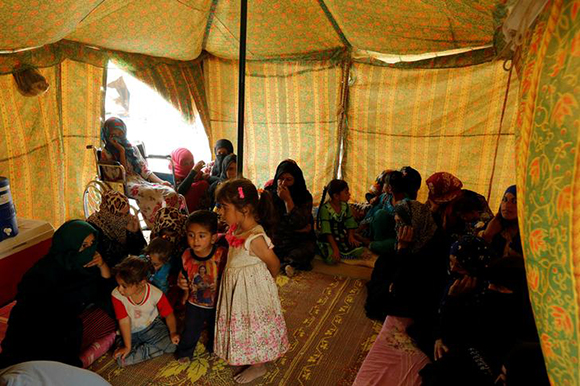 Displaced people, who fled from Falluja because of Islamic State violence, are seen inside a tent at a refugee camp in Ameriyat Falluja, south of Falluja, Iraq. June 16, 2016.
Photo by Ahmed Saad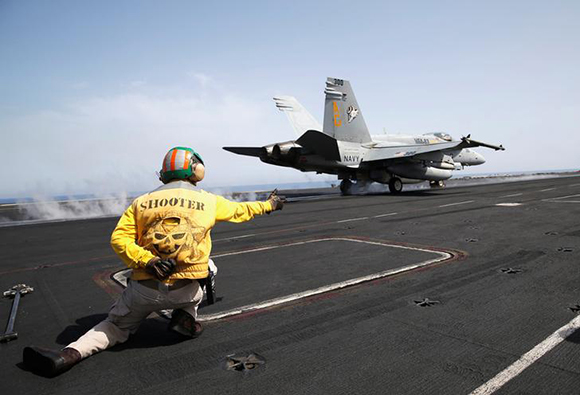 A U.S. Navy F/A-18 fighter jet takes off from the USS Harry S. Truman aircraft carrier in the eastern Mediterranean Sea. June 14, 2016
.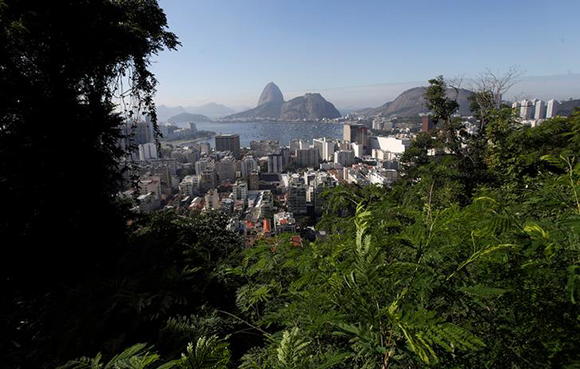 Buildings are pictured in Botafogo neighborhood with Sugar Loaf mountain in the background in Rio de Janeiro, Brazil. June 14, 2016.
Photo by Ricardo Moraes
Artists perform during the annual Kiev Fire Fest in Kiev, Ukraine. June 11, 2016. Photo by Valentyn Ogirenko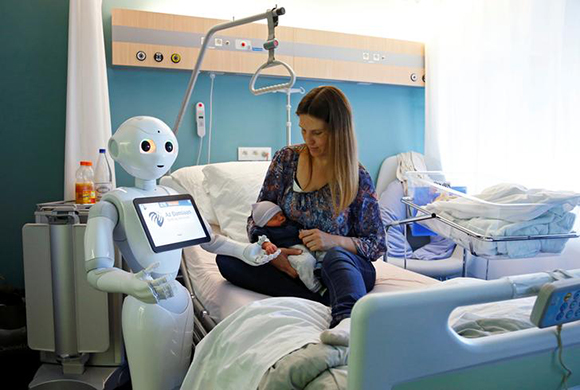 New recruit «Pepper» the robot, a humanoid robot designed to welcome and take care of visitors and patients, holds the hand of a new born baby next to his mother at AZ Damiaan hospital in Ostend, Belgium. June 16, 2016.
Photo by Francois Lenoir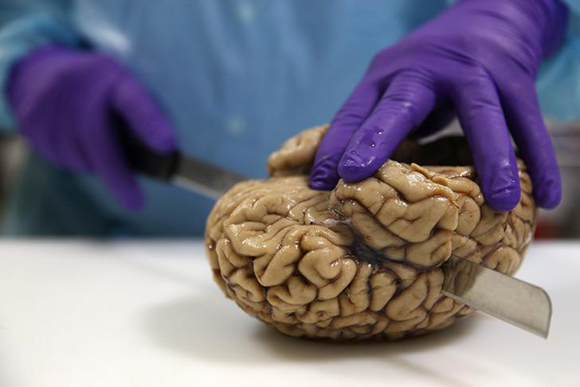 Professor Steve Gentleman cuts a human brain at the Multiple Sclerosis and Parkinson's UK Tissue Bank at Imperial College London, England. Date Imported June 14, 2016.
Photo by Ilya Naymushin