Women queue to receive free clothes at a makeshift camp for refugees and migrants at the Greek-Macedonian border near the village of Idomeni, Greece, May 12, 2016.Photo by Marko Djurica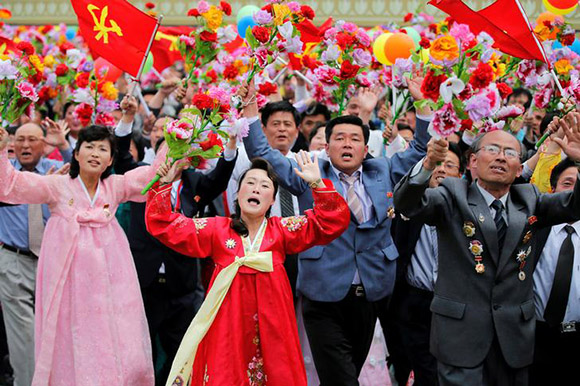 People react as they see North Korean leader Kim Jong Un during a mass rally and parade in the capital's main ceremonial square, a day after the ruling party wrapped up its first congress in 36 years by elevating him to party chairman, in Pyongyang, North Korea, May 10, 2016.
Photo by Damir Sagolj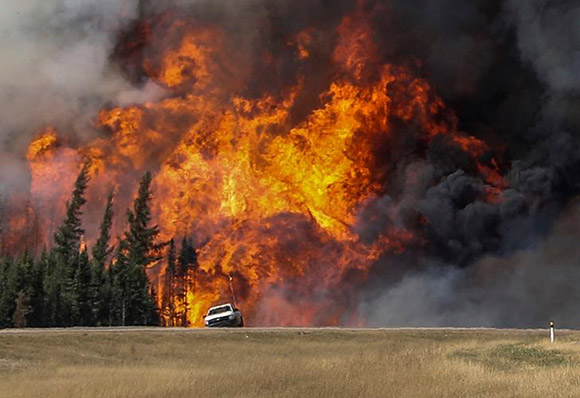 Smoke and flames from the wildfires erupt behind a car on the highway near Fort McMurray, Alberta, Canada, May 7, 2016.
Photo by Mark Blinch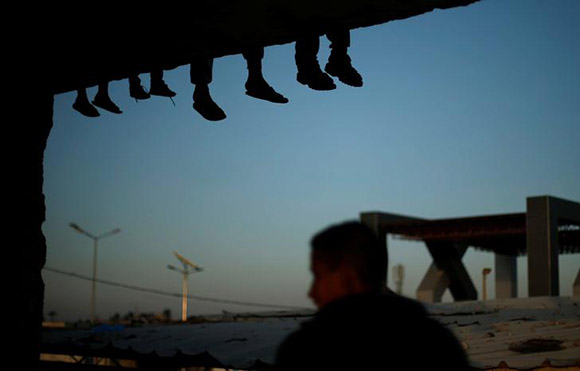 Palestinians wait for their relatives to return to Gaza from Egypt through the Rafah border crossing, after it was opened by Egyptian authorities on Wednesday for two days for the first time in three months, in the southern Gaza Strip May 12, 2016.
Photo by Suhaib Salem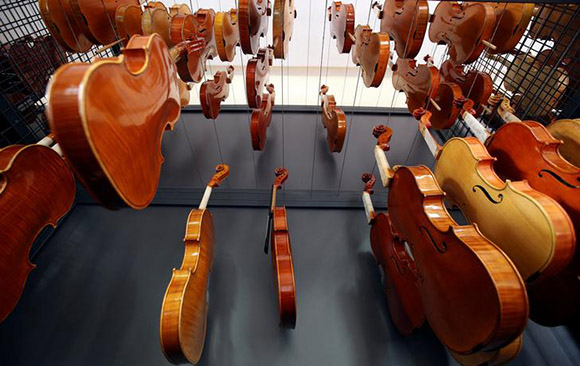 Violins made by students hang to dry at a laboratory of the Antonio Stradivari institute of higher education in Cremona, Italy. Date imported, May 12, 2016.
Photo by Stefano Rellandini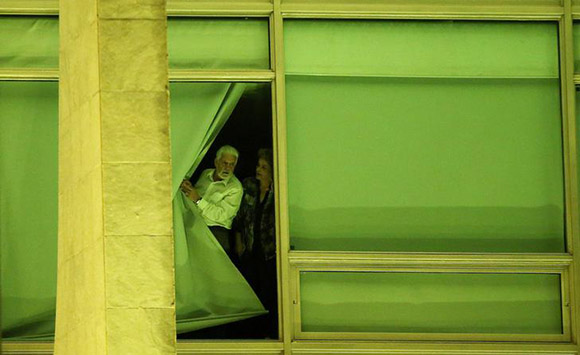 Brazil's President Dilma Rousseff, accompanied by Chief of Staff Jaques Wagner, looks from a window at Planalto Palace in Brasilia, Brazil, May 11, 2016.Photo by Adriano Machado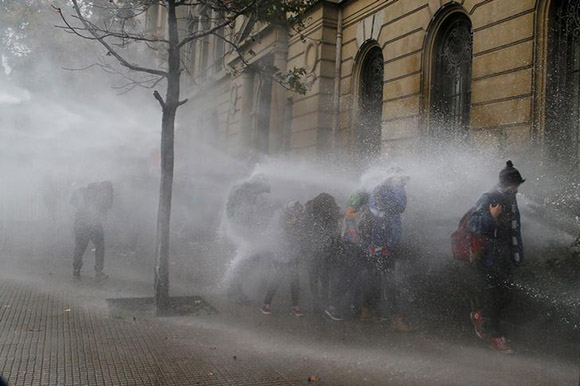 Students are hit by a riot police water cannon during a demonstration to demand changes in the education system in Santiago, Chile, May 11, 2016.
Photo by Ivan Alvarado
Mothers, relatives and people hold pictures of missing people as they march on «Mother's Day» celebrated annually on May 10, to demand justice for their kin who have disappeared and for those who have been victims of forced disappearances in Mexico City, Mexico, May 10, 2016.
Photo by Henry Romero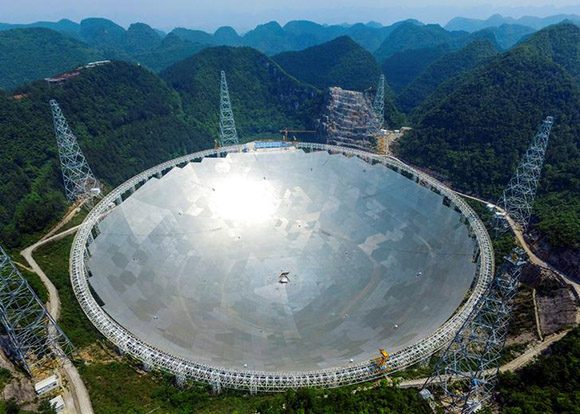 A 500-metre (1,640-ft.) aperture spherical telescope (FAST) is seen at the final stage of construction, among the mountains in Pingtang county, Guizhou province, China, May 7, 2016.
Photo by China Stringer Network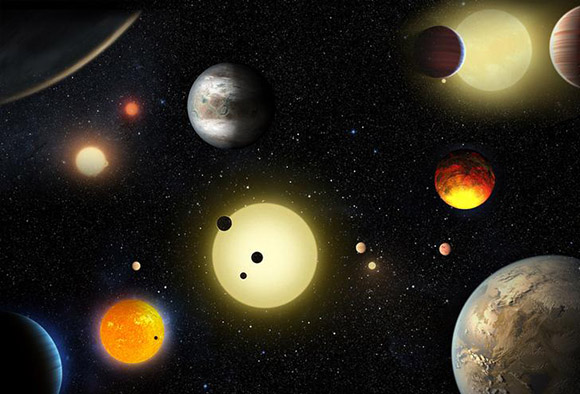 This artist's concept depicts select planetary discoveries made to date by NASA's Kepler space telescope in this image released May 10, 2016.
Photo by NASA
Dave Henson of Britain runs to victory in the men's 200m race during the Invictus Games in Orlando, Florida, U.S., May 10, 2016.Photo by
Carlo Allegri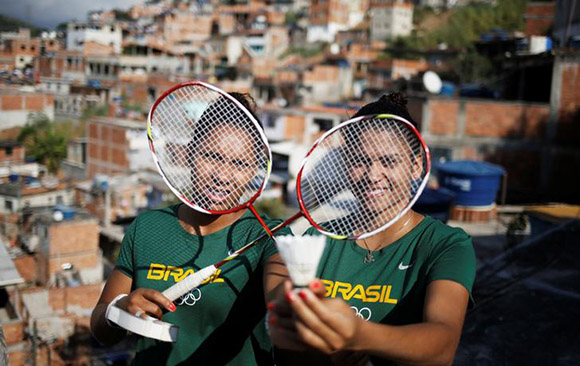 Brazilian badminton players Lohaynny Vicente (R), 20, and her sister Luana Vicente, 22, pose for a photograph on the roof of a house in Chacrinha favela in Rio de Janeiro, Brazil. Date imported, May 11, 2016.Photo by Nacho Doce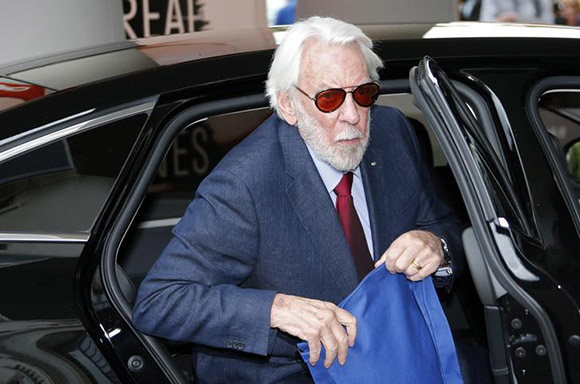 Jury member actor Donald Sutherland arrives at the Grand Hyatt Cannes Hotel Martinez on the eve of the opening of the 69th Cannes Film Festival in Cannes, France, May 10, 2016.
Photo by Jean-Paul Pelissier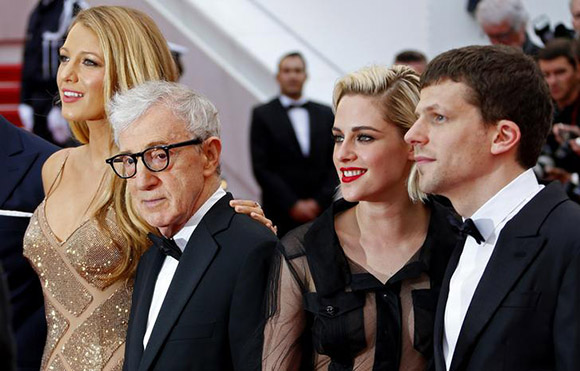 Director Woody Allen (2ndL) and cast members (L-R) Blake Lively, Kristen Stewart and Jesse Eisenberg pose on the red carpet as they arrive for the opening ceremony and the screening of the film «Cafe Society» out of competition during the 69th Cannes Film Festival in Cannes, France, May 11, 2016.
Photo by Yves Herman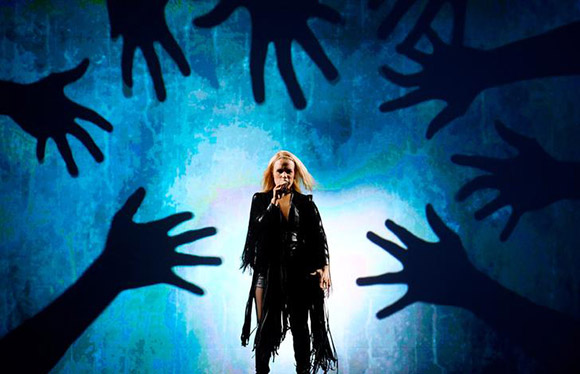 Iceland's Greta Salome rehearses the song "Hear Them Calling" during the jury show at the Ericsson Globe Arena in Stockholm, Sweden May 9, 2016.
Photo by Maja Suslin/via
www.latinstock.com.mx | Tel:  (52-55) 5525- 0221 | Info@latinstock.com.mx | Sigue a Latinstock México en